Google Business Management Software
Software to Manage Google Business Profiles, formerly Google My Business Listings, more efficiently
Schedule Google Business Posts
Manage and Respond to Reviews
Track Keyword Local Ranking and 3-Pack Visibility
Audit and Optimize Your Listings
Manage Unlimited Google Business Profiles (GMB)
Easiest Dashboard for Multiple Locations
Free Local SEO Toolbox: The Maps Ranking Blueprint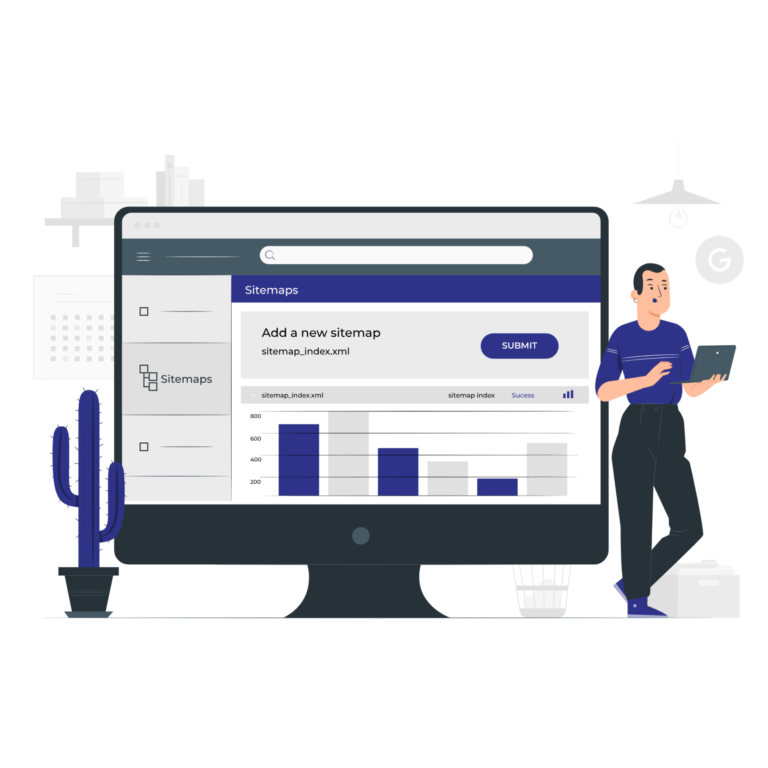 Free Webinar Reveals Exactly How to Rank in Maps
GMB Management Software Built To Showcase Your Google Business Profile Results
Manage Google Biz Listings
Google Biz Posting
Local Rank Tracking
Local SEO Auditing
Manage Google Biz Listings
One central dashboard to manage all your Google Maps listings
Imagine a local SEO software that saved time by easily scheduling posts and images, managing reviews and messages, and monitoring and editing location data in one easy to use dashboard designed to help local marketers scale their Google Maps services.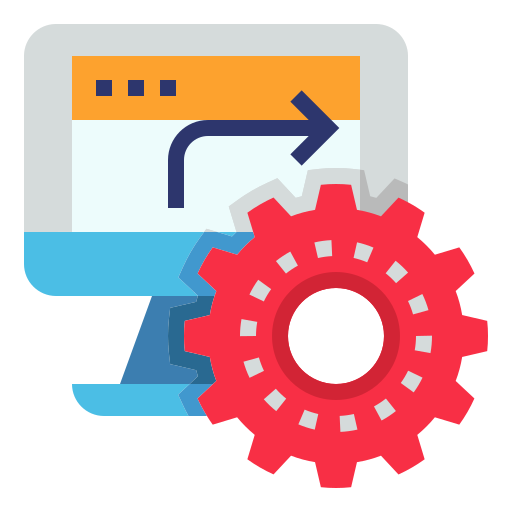 Google Biz Posting
Local Rank Tracking
Local SEO Auditing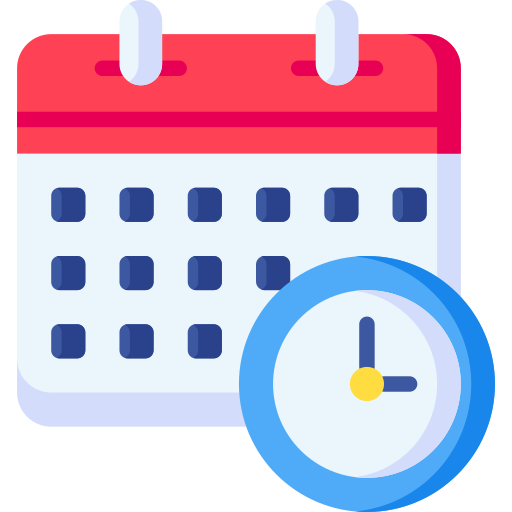 GBP / GMB Post Scheduling
Create and schedule new Google Business posts from one central dashboard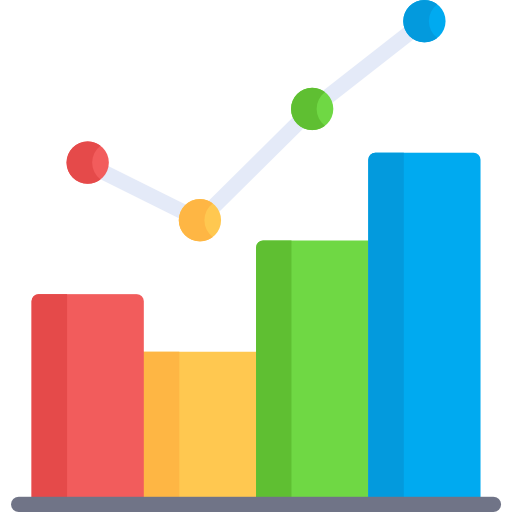 Track and monitor all your local SERP keywords and send reports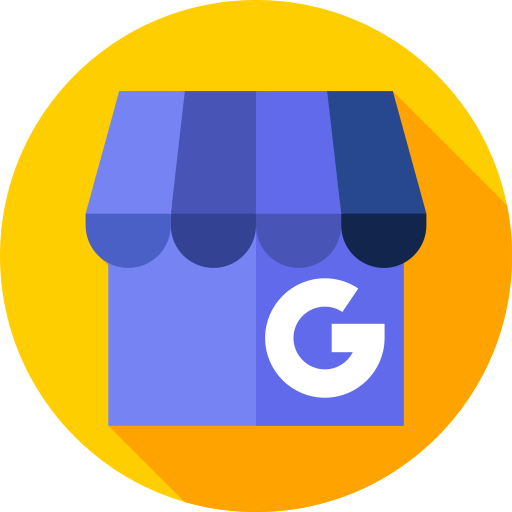 Quickly control, edit, and sync data across every listing you manage.
Enterprise Google Business Profile location management
Feature updates, local SEO tips and general announcements from the Local Brand Manager team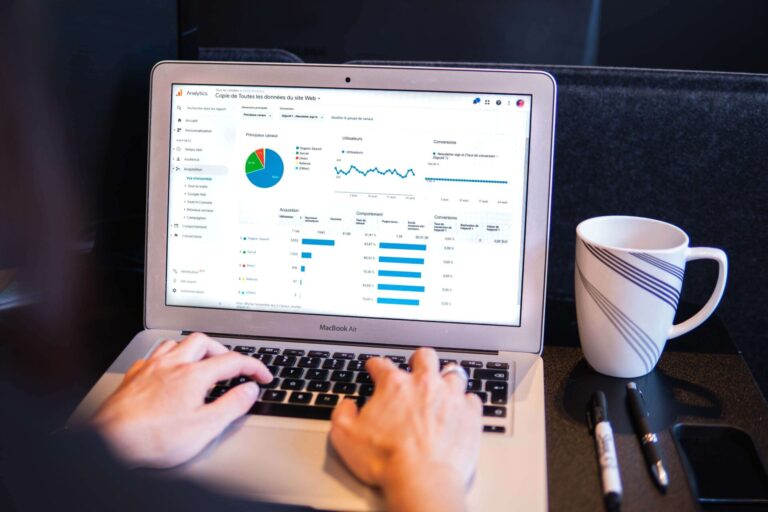 Blog
𝚂𝚌𝚑𝚎𝚍𝚞𝚕𝚎 𝚊𝚗𝚍 𝚊𝚞𝚝𝚘𝚖𝚊𝚝𝚎 𝚢𝚘𝚞𝚛 𝙶𝚘𝚘𝚐𝚕𝚎 𝙼𝚢 𝙱𝚞𝚜𝚒𝚗𝚎𝚜𝚜 𝚙𝚘𝚜𝚝𝚜.
𝚂𝚌𝚑𝚎𝚍𝚞𝚕𝚎 𝙶𝙼𝙱 𝚙𝚘𝚜𝚝𝚜 𝚊𝚗𝚍 𝚜𝚝𝚊𝚗𝚍 𝚘𝚞𝚝 𝚒𝚗 𝙶𝚘𝚘𝚐𝚕𝚎 𝚜𝚎𝚊𝚛𝚌𝚑 𝙷𝚘𝚠 𝚝𝚘 𝚜𝚌𝚑𝚎𝚍𝚞𝚕𝚎 𝙶𝚘𝚘𝚐𝚕𝚎 𝙼𝚢 𝙱𝚞𝚜𝚒𝚗𝚎𝚜𝚜 𝚙𝚘𝚜𝚝𝚜 𝚃𝚑𝚎 𝚏𝚊𝚌𝚝 𝚝𝚑𝚊𝚝 𝚢𝚘𝚞𝚛 𝙶𝚘𝚘𝚐𝚕𝚎 𝙼𝚢 𝙱𝚞𝚜𝚒𝚗𝚎𝚜𝚜 𝚙𝚘𝚜𝚝𝚜 𝚎𝚡𝚙𝚒𝚛𝚎 𝚊𝚏𝚝𝚎𝚛 𝟽 𝚍𝚊𝚢𝚜 𝚖𝚎𝚊𝚗𝚜 𝚝𝚑𝚊𝚝 𝚢𝚘𝚞 𝚑𝚊𝚟𝚎 𝚝𝚘 𝚌𝚘𝚗𝚜𝚝𝚊𝚗𝚝𝚕𝚢 𝚐𝚘 𝚋𝚊𝚌𝚔 𝚒𝚗𝚝𝚘 𝙶𝙼𝙱 𝚊𝚗𝚍 𝚙𝚘𝚜𝚝 𝚜𝚘𝚖𝚎𝚝𝚑𝚒𝚗𝚐 𝚠𝚎𝚎𝚔 𝚊𝚏𝚝𝚎𝚛 𝚠𝚎𝚎𝚔, 𝚊𝚐𝚊𝚒𝚗 𝚊𝚗𝚍 𝚊𝚐𝚊𝚒𝚗. 𝚃𝚑𝚎 𝚜𝚘𝚕𝚞𝚝𝚒𝚘𝚗: 𝚜𝚌𝚑𝚎𝚍𝚞𝚕𝚎 𝙶𝚘𝚘𝚐𝚕𝚎 𝙼𝚢 𝙱𝚞𝚜𝚒𝚗𝚎𝚜𝚜 𝚙𝚘𝚜𝚝𝚜 𝚠𝚎𝚎𝚔𝚜 𝚘𝚛 𝚎𝚟𝚎𝚗 𝚖𝚘𝚗𝚝𝚑𝚜 𝚊𝚑𝚎𝚊𝚍 𝚘𝚏 𝚝𝚒𝚖𝚎. 𝚃𝚑𝚎 𝚒𝚜𝚜𝚞𝚎, 𝚑𝚘𝚠𝚎𝚟𝚎𝚛, 𝚒𝚜 𝚝𝚑𝚊𝚝 𝚟𝚎𝚛𝚢 𝚏𝚎𝚠 𝚜𝚘𝚌𝚒𝚊𝚕 𝚖𝚎𝚍𝚒𝚊 𝚜𝚌𝚑𝚎𝚍𝚞𝚕𝚎𝚛𝚜 𝚠𝚘𝚛𝚔 𝚠𝚒𝚝𝚑 𝙶𝚘𝚘𝚐𝚕𝚎 𝙼𝚢 𝙱𝚞𝚜𝚒𝚗𝚎𝚜𝚜. Local Brand Manager is the Solution 𝚄𝚜𝚒𝚗𝚐 Local Brand Manager
GMB Management software
, 𝚢𝚘𝚞 𝚌𝚊𝚗 𝚜𝚌𝚑𝚎𝚍𝚞𝚕𝚎 𝙶𝚘𝚘𝚐𝚕𝚎 𝙼𝚢 𝙱𝚞𝚜𝚒𝚗𝚎𝚜𝚜 𝚙𝚘𝚜𝚝𝚜 . 𝚃𝚑𝚎 𝚙𝚛𝚘𝚌𝚎𝚜𝚜 𝚒𝚜 𝚜𝚒𝚖𝚙𝚕𝚎. 𝙹𝚞𝚜𝚝 𝚌𝚘𝚗𝚗𝚎𝚌𝚝 𝚢𝚘𝚞𝚛 𝙶𝚘𝚘𝚐𝚕𝚎 𝙼𝚢 𝙱𝚞𝚜𝚒𝚗𝚎𝚜𝚜 𝚊𝚌𝚌𝚘𝚞𝚗𝚝 𝚘𝚗 𝚝𝚑𝚎 𝙰𝚌𝚌𝚘𝚞𝚗𝚝𝚜 𝚙𝚊𝚐𝚎. 𝚃𝚑𝚎𝚗 𝚜𝚌𝚑𝚎𝚍𝚞𝚕𝚎 𝚢𝚘𝚞𝚛 𝙶𝚘𝚘𝚐𝚕𝚎 𝙼𝚢 𝙱𝚞𝚜𝚒𝚗𝚎𝚜𝚜 𝚙𝚘𝚜𝚝, 𝚘𝚙𝚝𝚒𝚘𝚗𝚊𝚕𝚕𝚢 𝚊𝚍𝚍𝚒𝚗𝚐 𝚊𝚗𝚢 𝚕𝚒𝚗𝚔 𝚘𝚛 𝚒𝚖𝚊𝚐𝚎 𝚝𝚘 𝚝𝚑𝚎 𝚙𝚘𝚜𝚝. 𝚃𝚑𝚎𝚗 𝚊𝚍𝚍 𝚢𝚘𝚞𝚛 𝙲𝚊𝚕𝚕-𝚃𝚘-𝙰𝚌𝚝𝚒𝚘𝚗 𝚋𝚞𝚝𝚝𝚘𝚗 𝚊𝚗𝚍 𝚊 𝚕𝚒𝚗𝚔. 𝙸𝚗 𝚊𝚍𝚍𝚒𝚝𝚒𝚘𝚗 𝚝𝚘 𝚓𝚞𝚜𝚝 𝚜𝚌𝚑𝚎𝚍𝚞𝚕𝚒𝚗𝚐 𝙶𝚘𝚘𝚐𝚕𝚎 𝙼𝚢 𝙱𝚞𝚜𝚒𝚗𝚎𝚜𝚜 𝚙𝚘𝚜𝚝𝚜, Local Brand Manager 𝚊𝚕𝚕𝚘𝚠𝚜 𝚢𝚘𝚞 𝚝𝚘 𝚜𝚎𝚝 𝙶𝙼𝙱 𝚙𝚘𝚜𝚝𝚜 𝚝𝚘 𝚊𝚞𝚝𝚘𝚖𝚊𝚝𝚒𝚌𝚊𝚕𝚕𝚢 𝚛𝚎𝚙𝚎𝚊𝚝 𝚊𝚝 𝚜𝚎𝚝 𝚒𝚗𝚝𝚎𝚛𝚟𝚊𝚕𝚜 — 𝚜𝚞𝚌𝚑 𝚊𝚜 𝚘𝚗𝚌𝚎 𝚊 𝚠𝚎𝚎𝚔 𝚘𝚛 𝚘𝚗𝚌𝚎 𝚊 𝚖𝚘𝚗𝚝𝚑. 𝚃𝚑𝚒𝚜 𝚊𝚕𝚕𝚘𝚠𝚜 𝚢𝚘𝚞 𝚝𝚘 𝚛𝚎𝚊𝚙 𝚝𝚑𝚎 𝚋𝚎𝚗𝚎𝚏𝚒𝚝𝚜 𝚘𝚏 𝚋𝚎𝚒𝚗𝚐 𝚊𝚌𝚝𝚒𝚟𝚎 𝚘𝚗 𝙶𝚘𝚘𝚐𝚕𝚎 𝙼𝚢 𝙱𝚞𝚜𝚒𝚗𝚎𝚜𝚜, 𝚠𝚒𝚝𝚑𝚘𝚞𝚝 𝚝𝚑𝚎 𝚑𝚊𝚜𝚜𝚕𝚎 𝚘𝚏 𝚌𝚘𝚗𝚜𝚝𝚊𝚗𝚝𝚕𝚢 𝚐𝚘𝚒𝚗𝚐 𝚋𝚊𝚌𝚔 𝚒𝚗 𝚎𝚟𝚎𝚛𝚢 𝚠𝚎𝚎𝚔 𝚝𝚘 𝚖𝚊𝚗𝚞𝚊𝚕𝚕𝚢 𝚙𝚘𝚜𝚝 𝚜𝚘𝚖𝚎𝚝𝚑𝚒𝚗𝚐 𝚘𝚗𝚌𝚎 𝚢𝚘𝚞𝚛 𝚙𝚘𝚜𝚝 𝚎𝚡𝚙𝚒𝚛𝚎𝚜. 𝚃𝚑𝚎𝚗 𝚌𝚑𝚘𝚘𝚜𝚎 𝚝𝚘 𝚙𝚘𝚜𝚝 𝚒𝚝 𝚗𝚘𝚠, 𝚘𝚛 𝚜𝚌𝚑𝚎𝚍𝚞𝚕𝚎 𝚒𝚝 𝚏𝚘𝚛 𝚊 𝚍𝚊𝚝𝚎 𝚒𝚗 𝚝𝚑𝚎 𝚏𝚞𝚝𝚞𝚛𝚎.
𝙰𝚙𝚙𝚎𝚊𝚛 𝚑𝚒𝚐𝚑𝚎𝚛 𝚒𝚗 𝚝𝚑𝚎 𝙶𝚘𝚘𝚐𝚕𝚎 𝚖𝚊𝚙 𝚛𝚎𝚜𝚞𝚕𝚝𝚜. 𝙴𝚊𝚜𝚒𝚕𝚢.
𝙲𝚘𝚗𝚝𝚛𝚘𝚕 𝚊𝚗𝚍 𝚘𝚙𝚝𝚒𝚖𝚒𝚜𝚎 𝚢𝚘𝚞𝚛 𝙶𝚘𝚘𝚐𝚕𝚎 𝙼𝚢 𝙱𝚞𝚜𝚒𝚗𝚎𝚜𝚜 𝚕𝚒𝚜𝚝𝚒𝚗𝚐
𝙻𝚎𝚊𝚙 𝚊𝚋𝚘𝚟𝚎 𝚢𝚘𝚞𝚛 𝚌𝚘𝚖𝚙𝚎𝚝𝚒𝚝𝚒𝚘𝚗 𝚒𝚗 𝚝𝚑𝚎 𝙶𝚘𝚘𝚐𝚕𝚎 𝚖𝚊𝚙 𝚛𝚎𝚜𝚞𝚕𝚝𝚜.
𝙻𝚘𝚌𝚊𝚕 𝙱𝚛𝚊𝚗𝚍 𝙼𝚊𝚗𝚊𝚐𝚎𝚛 𝚠𝚒𝚕𝚕 𝚘𝚙𝚝𝚒𝚖𝚒𝚜𝚎 𝚎𝚟𝚎𝚛𝚢 𝚒𝚖𝚙𝚘𝚛𝚝𝚊𝚗𝚝 𝚙𝚊𝚛𝚝 𝚘𝚏 𝚢𝚘𝚞𝚛 𝙶𝚘𝚘𝚐𝚕𝚎 𝙼𝚢 𝙱𝚞𝚜𝚒𝚗𝚎𝚜𝚜 𝚕𝚒𝚜𝚝𝚒𝚗𝚐. 𝙽𝚘𝚝 𝚘𝚗𝚕𝚢 𝚠𝚒𝚕𝚕 𝚒𝚝 𝚝𝚎𝚕𝚕 𝚢𝚘𝚞 𝚎𝚡𝚊𝚌𝚝𝚕𝚢 𝚠𝚑𝚊𝚝 𝚝𝚘 𝚍𝚘, 𝚋𝚞𝚝 𝚢𝚘𝚞 𝚌𝚊𝚗 𝚖𝚊𝚔𝚎 𝚝𝚑𝚎 𝚌𝚑𝚊𝚗𝚐𝚎𝚜 𝚍𝚒𝚛𝚎𝚌𝚝𝚕𝚢 𝚠𝚒𝚝𝚑𝚒𝚗 𝚝𝚑𝚎 𝚙𝚕𝚊𝚝𝚏𝚘𝚛𝚖 – 𝚗𝚘 𝚗𝚎𝚎𝚍 𝚝𝚘 𝚕𝚘𝚐 𝚒𝚗 𝚝𝚘 𝙶𝚘𝚘𝚐𝚕𝚎!
𝙾𝚙𝚝𝚒𝚖𝚒𝚜𝚎 𝚈𝚘𝚞𝚛 𝙻𝚒𝚜𝚝𝚒𝚗𝚐 𝚒𝚗 𝙻𝚎𝚜𝚜 𝚃𝚑𝚊𝚗 𝟻 𝙼𝚒𝚗𝚞𝚝𝚎𝚜
𝙾𝚗𝚌𝚎 𝚢𝚘𝚞'𝚟𝚎 𝚌𝚘𝚗𝚗𝚎𝚌𝚝𝚎𝚍 𝚢𝚘𝚞𝚛 𝙶𝚘𝚘𝚐𝚕𝚎 𝚙𝚛𝚘𝚏𝚒𝚕𝚎, 𝙻𝚘𝚌𝚊𝚕 𝙱𝚛𝚊𝚗𝚍 𝙼𝚊𝚗𝚊𝚐𝚎𝚛 𝚠𝚒𝚕𝚕 𝚜𝚙𝚘𝚝 𝚊𝚕𝚕 𝚢𝚘𝚞𝚛 𝚖𝚒𝚜𝚜𝚒𝚗𝚐 𝚘𝚙𝚝𝚒𝚖𝚒𝚜𝚊𝚝𝚒𝚘𝚗 𝚘𝚙𝚙𝚘𝚛𝚝𝚞𝚗𝚒𝚝𝚒𝚎𝚜.
𝙸𝚝 𝚠𝚒𝚕𝚕 𝚝𝚎𝚕𝚕 𝚢𝚘𝚞 𝚎𝚡𝚊𝚌𝚝𝚕𝚢 𝚠𝚑𝚊𝚝 𝚢𝚘𝚞 𝚗𝚎𝚎𝚍 𝚝𝚘 𝚍𝚘, 𝚊𝚗𝚍 𝚢𝚘𝚞 𝚌𝚊𝚗 𝚖𝚊𝚔𝚎 𝚊𝚕𝚕 𝚝𝚑𝚎 𝚌𝚑𝚊𝚗𝚐𝚎𝚜 𝚢𝚘𝚞 𝚗𝚎𝚎𝚍 𝚍𝚒𝚛𝚎𝚌𝚝𝚕𝚢 𝚠𝚒𝚝𝚑𝚒𝚗 𝚝𝚑𝚎 𝚙𝚕𝚊𝚝𝚏𝚘𝚛𝚖 𝚊𝚗𝚍 𝚝𝚑𝚎𝚢 𝚠𝚒𝚕𝚕 𝚐𝚘 𝚕𝚒𝚟𝚎 𝚒𝚗 𝙶𝚘𝚘𝚐𝚕𝚎 𝚒𝚖𝚖𝚎𝚍𝚒𝚊𝚝𝚎𝚕𝚢.
𝚃𝚑𝚎 𝚌𝚘𝚖𝚙𝚕𝚎𝚝𝚎 𝚙𝚕𝚊𝚝𝚏𝚘𝚛𝚖 𝚝𝚘 𝚖𝚘𝚗𝚒𝚝𝚘𝚛, 𝚊𝚞𝚍𝚒𝚝, 𝚊𝚗𝚍 𝚒𝚖𝚙𝚛𝚘𝚟𝚎 𝚕𝚘𝚌𝚊𝚕 𝚂𝙴𝙾

𝙻𝚘𝚌𝚊𝚕 𝚂𝙴𝙾 𝚝𝚘𝚘𝚕𝚜 𝚝𝚑𝚊𝚝 𝚑𝚎𝚕𝚙 𝚢𝚘𝚞 𝚛𝚊𝚗𝚔 𝚑𝚒𝚐𝚑𝚎𝚛 𝚊𝚗𝚍 𝚐𝚛𝚘𝚠 𝚢𝚘𝚞𝚛 𝚜𝚎𝚊𝚛𝚌𝚑 𝚟𝚒𝚜𝚒𝚋𝚒𝚕𝚒𝚝𝚢

𝚃𝚛𝚊𝚌𝚔 𝚕𝚘𝚌𝚊𝚕 𝚛𝚊𝚗𝚔𝚒𝚗𝚐𝚜
𝙰𝚞𝚍𝚒𝚝 𝚕𝚘𝚌𝚊𝚕 𝚂𝙴𝙾
𝚁𝚎𝚙𝚘𝚛𝚝 𝚘𝚗 𝚖𝚞𝚕𝚝𝚒𝚙𝚕𝚎 𝚕𝚘𝚌𝚊𝚝𝚒𝚘𝚗𝚜
𝙼𝚘𝚗𝚒𝚝𝚘𝚛 𝚊𝚗𝚍 𝚐𝚛𝚘𝚠 𝚛𝚎𝚟𝚒𝚎𝚠𝚜
𝙸𝚗𝚝𝚎𝚐𝚛𝚊𝚝𝚎 𝙶𝙼𝙱 𝙸𝚗𝚜𝚒𝚐𝚑𝚝𝚜
𝚆𝚑𝚒𝚝𝚎-𝚕𝚊𝚋𝚎𝚕 𝚛𝚎𝚙𝚘𝚛𝚝𝚒𝚗𝚐

𝙺𝚗𝚘𝚠 𝚠𝚑𝚎𝚛𝚎 𝚢𝚘𝚞 𝚛𝚊𝚗𝚔, 𝚊𝚗𝚍 𝚠𝚑𝚊𝚝 𝚝𝚘 𝚏𝚘𝚌𝚞𝚜 𝚘𝚗

𝙼𝚘𝚗𝚒𝚝𝚘𝚛 𝚛𝚊𝚗𝚔𝚒𝚗𝚐𝚜 𝚊𝚝 𝚌𝚒𝚝𝚢 𝚘𝚛 𝚣𝚒𝚙 𝚌𝚘𝚍𝚎 𝚕𝚎𝚟𝚎𝚕
𝙲𝚘𝚖𝚙𝚊𝚛𝚎 𝚛𝚊𝚗𝚔𝚒𝚗𝚐𝚜 𝚏𝚘𝚛 𝟷𝟶𝟶𝚜 𝚘𝚏 𝚕𝚘𝚌𝚊𝚝𝚒𝚘𝚗𝚜 𝚒𝚗 𝚘𝚗𝚎 𝚛𝚎𝚙𝚘𝚛𝚝
𝙱𝚎𝚗𝚌𝚑𝚖𝚊𝚛𝚔 𝚛𝚊𝚗𝚔𝚒𝚗𝚐𝚜 𝚟𝚜 𝚌𝚘𝚖𝚙𝚎𝚝𝚒𝚝𝚘𝚛𝚜
𝚄𝚗𝚌𝚘𝚟𝚎𝚛 𝚕𝚘𝚌𝚊𝚕𝚒𝚣𝚎𝚍 𝚜𝚎𝚊𝚛𝚌𝚑 𝚟𝚘𝚕𝚞𝚖𝚎𝚜 𝚜𝚘 𝚢𝚘𝚞 𝚔𝚗𝚘𝚠 𝚝𝚑𝚎 𝚋𝚎𝚜𝚝 𝚔𝚎𝚢𝚠𝚘𝚛𝚍𝚜 𝚝𝚘 𝚝𝚊𝚛𝚐𝚎𝚝

𝙿𝚞𝚝 𝚢𝚘𝚞𝚛 𝚛𝚊𝚗𝚔𝚒𝚗𝚐𝚜 𝚘𝚗 𝚝𝚑𝚎 𝚖𝚊𝚙

𝚂𝚎𝚎 𝚑𝚘𝚠 𝚖𝚞𝚌𝚑 𝚕𝚘𝚌𝚊𝚕 𝚜𝚎𝚊𝚛𝚌𝚑 𝚟𝚒𝚜𝚒𝚋𝚒𝚕𝚒𝚝𝚢 𝚢𝚘𝚞'𝚛𝚎 𝚛𝚎𝚊𝚕𝚕𝚢 𝚌𝚕𝚊𝚒𝚖𝚒𝚗𝚐
𝚂𝚙𝚘𝚝 𝚘𝚙𝚙𝚘𝚛𝚝𝚞𝚗𝚒𝚝𝚒𝚎𝚜 𝚝𝚘 𝚘𝚞𝚝𝚛𝚊𝚗𝚔 𝚌𝚘𝚖𝚙𝚎𝚝𝚒𝚝𝚘𝚛𝚜
𝚃𝚛𝚊𝚌𝚔 𝚙𝚛𝚘𝚐𝚛𝚎𝚜𝚜 𝚘𝚟𝚎𝚛 𝚝𝚒𝚖𝚎 𝚊𝚗𝚍 𝚛𝚎𝚊𝚌𝚝 𝚏𝚊𝚜𝚝 𝚝𝚘 𝚊𝚗𝚢 𝚍𝚛𝚘𝚙𝚜 𝚠𝚒𝚝𝚑 𝚊 𝚜𝚒𝚗𝚐𝚕𝚎 '𝙰𝚟𝚎𝚛𝚊𝚐𝚎 𝙼𝚊𝚙 𝚁𝚊𝚗𝚔' 𝚖𝚎𝚝𝚛𝚒𝚌
𝙸𝚍𝚎𝚗𝚝𝚒𝚏𝚢 𝚜𝚙𝚊𝚖 𝚒𝚗 𝙶𝚘𝚘𝚐𝚕𝚎 𝙼𝚢 𝙱𝚞𝚜𝚒𝚗𝚎𝚜𝚜 𝚙𝚛𝚘𝚏𝚒𝚕𝚎𝚜

𝙰𝚞𝚍𝚒𝚝 𝙶𝙼𝙱 𝚊𝚗𝚍 𝚜𝚙𝚢 𝚘𝚗 𝚝𝚑𝚎 𝚌𝚘𝚖𝚙𝚎𝚝𝚒𝚝𝚒𝚘𝚗

𝙳𝚒𝚜𝚌𝚘𝚟𝚎𝚛 𝚝𝚑𝚎 𝙶𝙼𝙱 𝚌𝚊𝚝𝚎𝚐𝚘𝚛𝚒𝚎𝚜 𝚞𝚜𝚎𝚍 𝚋𝚢 𝚝𝚘𝚙—𝚛𝚊𝚗𝚔𝚒𝚗𝚐 𝚌𝚘𝚖𝚙𝚎𝚝𝚒𝚝𝚘𝚛𝚜
𝚂𝚎𝚎 𝚑𝚘𝚠 𝚢𝚘𝚞 𝚜𝚝𝚊𝚌𝚔 𝚞𝚙 𝚟𝚜. 𝚝𝚑𝚎 𝚌𝚘𝚖𝚙𝚎𝚝𝚒𝚝𝚒𝚘𝚗 𝚊𝚐𝚊𝚒𝚗𝚜𝚝 𝚝𝚑𝚎 𝚖𝚘𝚜𝚝 𝚒𝚖𝚙𝚘𝚛𝚝𝚊𝚗𝚝 𝚕𝚘𝚌𝚊𝚕 𝚛𝚊𝚗𝚔𝚒𝚗𝚐 𝚏𝚊𝚌𝚝𝚘𝚛𝚜
𝙸𝚍𝚎𝚗𝚝𝚒𝚏𝚢 𝚍𝚞𝚙𝚕𝚒𝚌𝚊𝚝𝚎 𝚕𝚒𝚜𝚝𝚒𝚗𝚐𝚜 𝚠𝚒𝚝𝚑 𝚎𝚊𝚜𝚎
𝙼𝚊𝚔𝚎 𝚖𝚘𝚛𝚎 𝚒𝚗𝚏𝚘𝚛𝚖𝚎𝚍 𝚍𝚎𝚌𝚒𝚜𝚒𝚘𝚗𝚜 𝚠𝚒𝚝𝚑 𝟹𝚡 𝚖𝚘𝚛𝚎 𝚍𝚊𝚝𝚊 𝚝𝚑𝚊𝚗 𝚙𝚛𝚘𝚟𝚒𝚍𝚎𝚍 𝚋𝚢 𝙶𝙼𝙱 𝙸𝚗𝚜𝚒𝚐𝚑𝚝𝚜
𝚃𝚑𝚎 𝚖𝚘𝚜𝚝 𝚌𝚘𝚖𝚙𝚕𝚎𝚝𝚎 𝚊𝚗𝚍 𝚌𝚘𝚜𝚝-𝚎𝚏𝚏𝚎𝚌𝚝𝚒𝚟𝚎 𝚜𝚘𝚏𝚝𝚠𝚊𝚛𝚎 𝚝𝚘 𝚝𝚊𝚌𝚔𝚕𝚎 𝚕𝚘𝚌𝚊𝚕 𝚂𝙴𝙾