Local Brand Manager is announcing a new feature that'll redefine how you GeoTag images for SEO purposes. The new feature, a GeoTagging Engine, has been built to optimize media files for Google Business Profiles (GBPs).
Exif Data Injection: Why Do You Need It?
You may wonder why you should care about GeoTagging your GBP media files or why you should use this newly added feature by the Local Brand Manager. Granted, there are many resources online you can use to add EXIF data to your images, in fact, most devices with a camera and GPS can add the information onto a picture.
However, the information contained on each of the images is wiped as soon as it is uploaded to your GBP listing. Our new feature addresses this problem by piping your metadata and media file details directly to Google through the GBP API. With the Local Brand Manager system, you get a chance to customize the data that is fed directly into Google.
Getting Started

On the main dashboard, click "media" to select an existing image or "new media" to add new images. For this illustration, there are no existing images in the dashboard so we click on "new media" to upload a new image.
The category section allows you to select the preferred category for your image and the "Schedule Media" button can be toggled on or off, depending on your needs. When the Schedule Media section is toggled on, you can schedule your most preferred date, time, and location.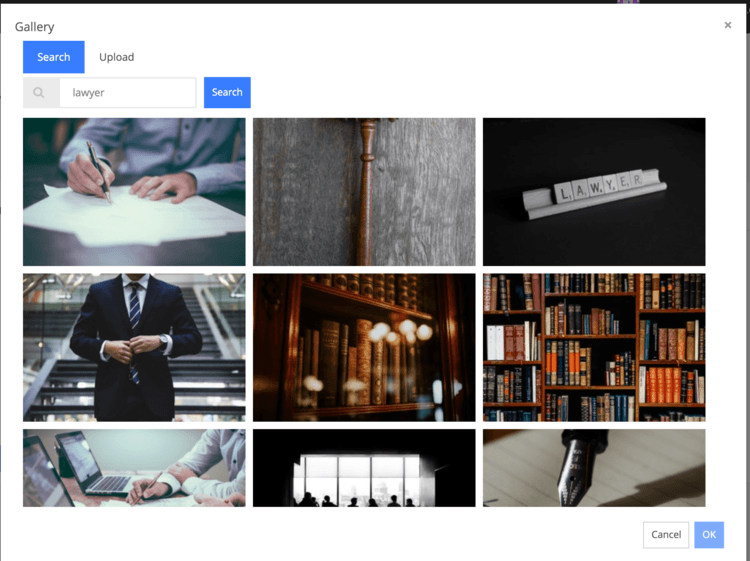 EXIF Data Injection For Post Scheduling
When adding an image, you can either search for an image or upload new media. The feature comes with a stock-image repository that simplifies the process of image search for those who do not have access to client-owned media files.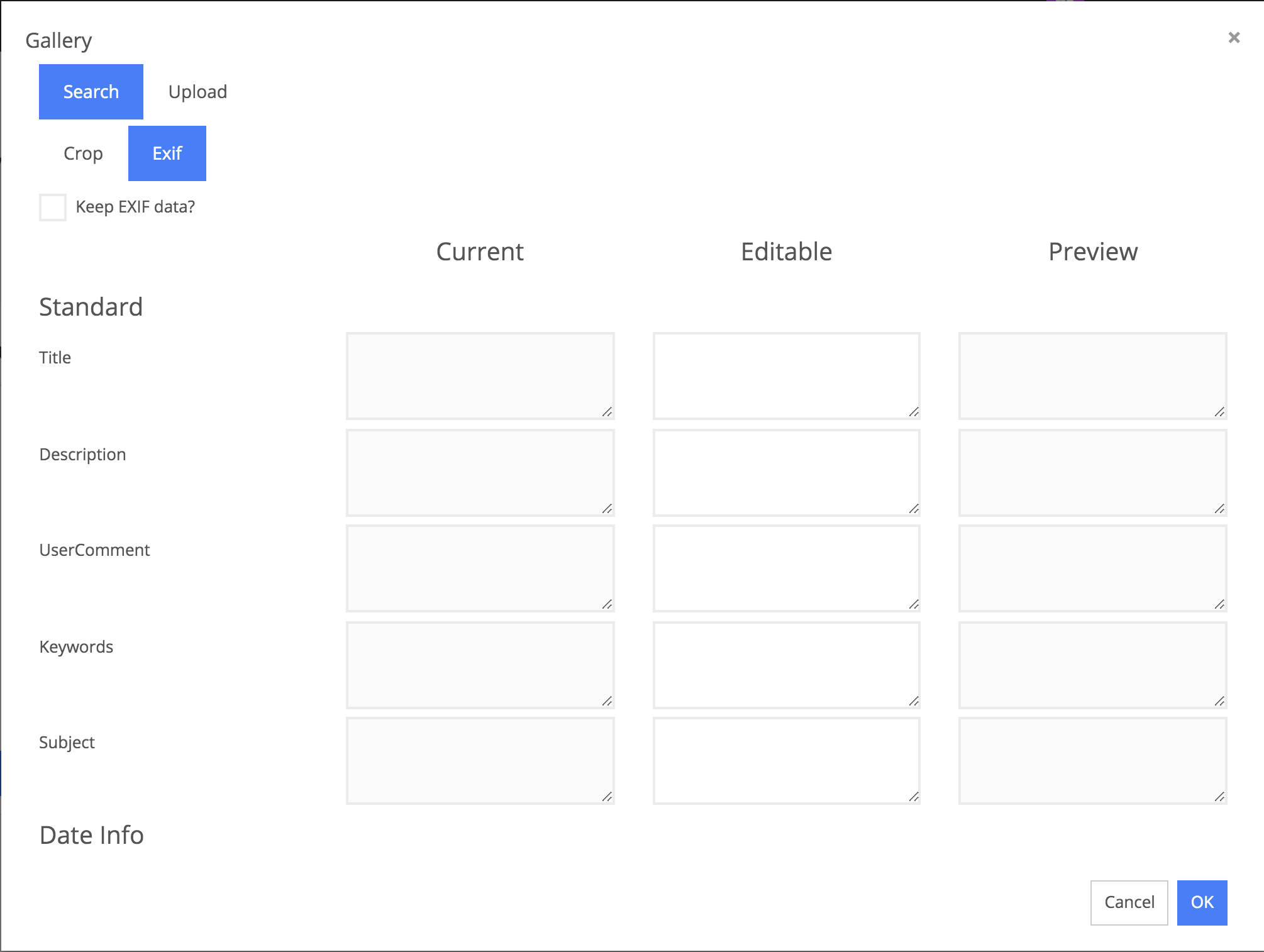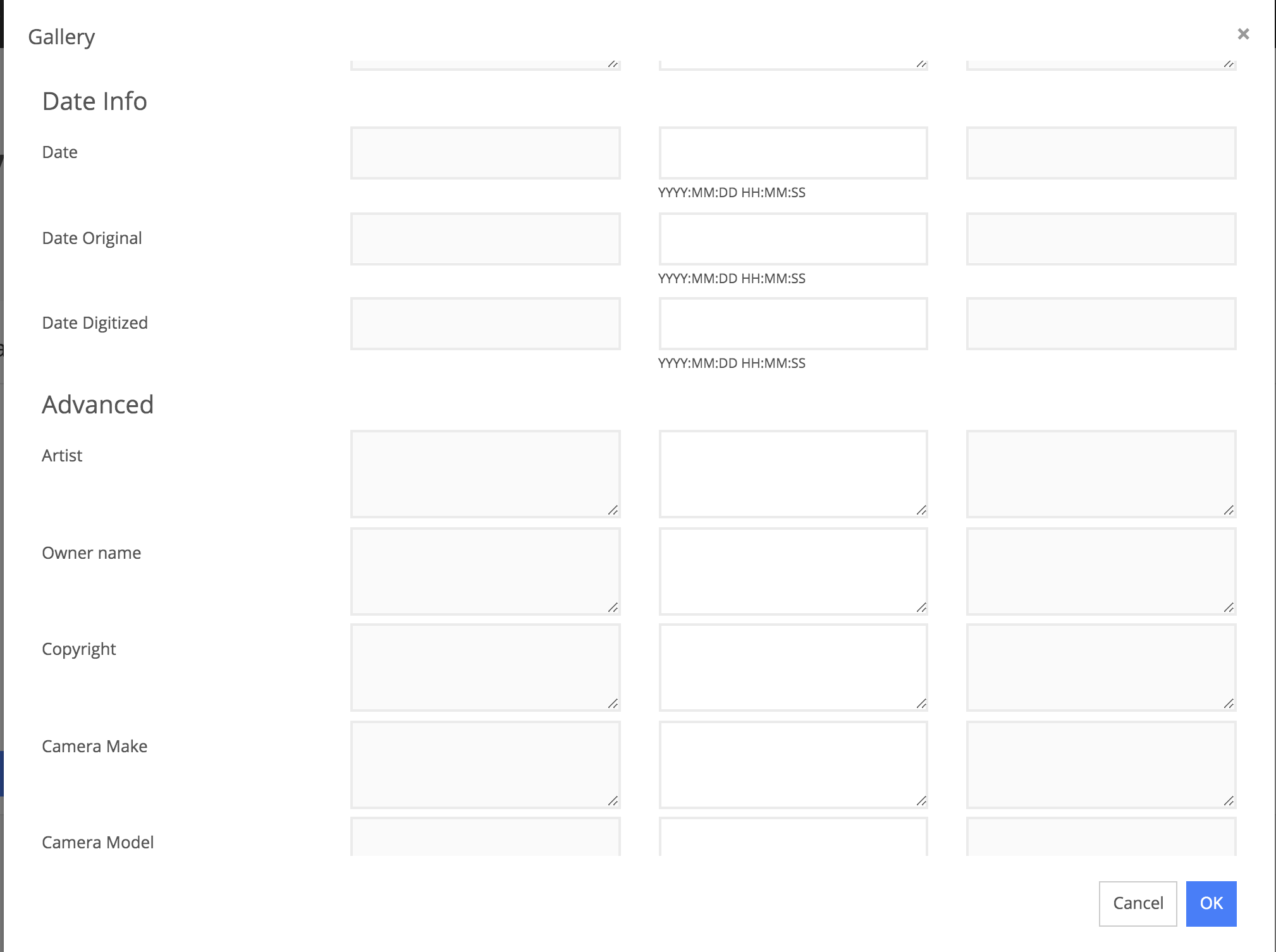 Once the image is uploaded or selected from the repository, you get a chance to crop out your image and you can toggle over the EXIF tab.
The tab will give you a list of items to fill out with 100% flexibility for customization. Once your information has been added successfully, click "Save" and your media will be uploaded and ready to use under the media tab. Each of the images uploaded will be separated into the different category that has been assigned.
The Local Brand Manager is on hand to address any concerns and offer guidance when needed. Our representatives and engineers will address any questions or comments you may have in the live chat box.